The History of Veritas Classical School
The vision for Veritas Classical School began in the late summer of 2016. During this time, a group of families, all of whom had become familiar with and passionate about classical Christian education, began meeting to discuss their shared interest and the possibility of starting a school that would offer all three phases — Grammar, Logic, and Rhetoric– of the time-tested learning model, the Trivium. From this idea, the commitment to start Veritas was made and work began in earnest at the beginning of 2017, with the objective of opening in the Fall of that year. Throughout a very busy Spring and Summer, a curriculum was established, a faculty was composed, and a location secured and very extensively improved. Many logistical problems were worked through and details addressed and on August 17, 2017, Veritas Classical School opened its doors to 42 wonderful students in grades K – 7.
The student body outgrew the classroom building and added portables or "cottages" in the Fall of 2019. These cottages added an additional four classrooms.  With the addition of these new classrooms, the campus felt like it could breathe a little, but not for long.  "If you build it they will come," seemed to be at play at Veritas!  After the longest Spring Break ever, Veritas was one of the only schools that started back on time after the long COVID pause. More than ever, parents were pouring through our doors to find out what was different about our school and classical Christian education.  They wanted something more, something different, something worth doing. As we began school in the Fall of 2020, we had 115 students enrolled in grades K-9.  The vision from back in 2016 was coming to fruition as our Rhetoric school had officially begun!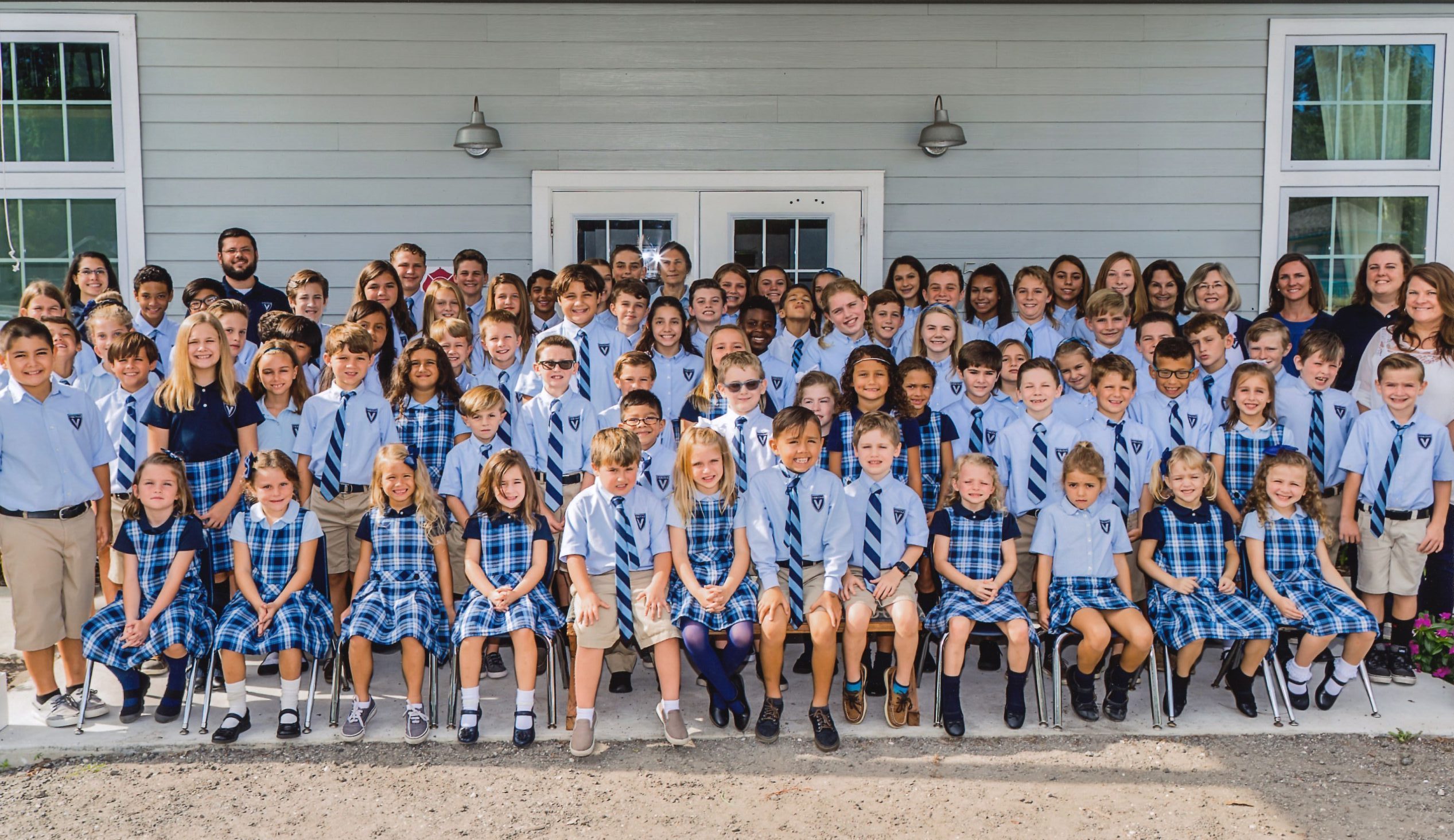 By the Fall of 2021, with 146 students, the school was awaiting the opportunity to move into the old Buckingham Smith Assisted Living Facility in the historic district of Lincolnville. The building, completely renovated, could house the student body for 2021-2022, but in October 2021, the decision was made to hold on to both campuses to house anticipated growth. 
In a ribbon cutting ceremony on August, 8, 2022 the Lincolnville campus for Veritas Classical School was officially opened with the first day of school being August 11, 2022. In this year Veritas added Pre-Kindergarten, 11th grade and split 2 additional grades into two sections. The total student body was 186 students.