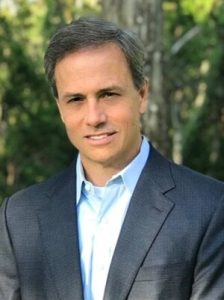 Parker grew up in South Carolina and graduated from Wofford College in Spartanburg with a double major in Economics and Spanish. After completing his undergraduate program, Parker continued his education and received a Masters degree in International Business from the University of South Carolina. Parker studied in Spain for his junior year in college at the University of Seville and lived and worked in Sao Paulo, Brazil while completing his post graduate degree.
Parker was blessed with a successful career in the pharmaceutical industry that spanned over 28 years. During his corporate career, Parker worked in many therapeutic areas across international and domestic geographies. Parker served in multiple capacities, from international analytics and marketing to sales, contracting and senior leadership. In 2018 Parker took the opportunity for an early retirement from the pharmaceutical industry and went to work with the Focus Group in Saint Augustine. In 2019, Parker felt called to serve his local church and assumed a new role as the Campus Director for Good News Church.
Parker has worked in serving, teaching and leadership roles in Presbyterian, Baptist and Community churches over the years and has had the opportunity to serve on the board of directors for several organizations (Young Life, Shalom Foundation, Brentwood Global Outreach, Snodgrass Family Foundation). Parker has also coached little league sports teams for over ten years. Parker and his wife have four children. Their two oldest are in graduate school, one in seminary and one in medical school, and their two youngest children are students at Veritas.