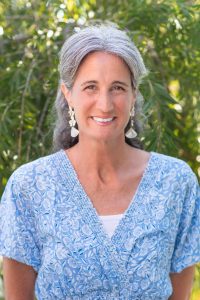 Jessica Connell is originally from Virginia and raised in Harrisonburg in the Shenandoah Valley. She attended the University of Delaware and majored in Apparel Design. After graduating college Mrs. Connell lived and worked in New York for the remainder of her twenties as a children's swimwear designer for the largest private swimwear manufacturer in the United States. While there she also enjoyed volunteering as a tutor in an underserved community in Astoria, Queens.
She and her husband moved back to Virginia where they started their family. During this time Mrs. Connell became very involved in her children's preschool. Eventually she started teaching the "two-day twos" class and assistant teaching in the "three-day threes" classroom. It was exciting to feel the strong call to teach.
The Connell's moved to St. Augustine in 2020 to be closer to family and to enjoy all the natural and cultural beauty of St. Augustine. Mrs. Connell loves to spend time at the beach, hike, and attend mass at the Cathedral Basilica of St. Augustine with her family. Jessica has enjoyed making art her whole life, including oil painting, sewing, design, and gardening.